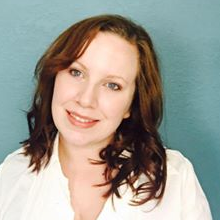 Level 2 - Champion Alumni
Optiv is seeking an experienced Marketo Administrator to help drive Optiv's Marketo initiatives and efficiencies through the roll out of technology, the integration of systems and tools, and development and adoption of processes. This position will focus on planning, process, and prioritization alignment to business and marketing goals. This is multi-faceted role encompassing a wide variety of responsibilities including: process definition; system design especially focused on reporting, operational program building, review of campaigns/emails/lists/programs for accuracy, conducting quality assurance checks on incoming projects; creating, publishing and communicating reports on team KPIs, and more. This role will be in charge of training any new marketing team members that will need to be working in Marketo. This role will work very closely with the Demand Generation, Events, Field Marketing, Branding and Digital teams to ensure consistency and accurate reporting.
The ideal candidate will be a dedicated and disciplined professional who excels in a team environment. They will be Marketo Certified with working experience in SFDC. This individual will have demonstrated that they can successfully implement large and small scale initiatives, and improve upon company processes resulting in operational efficiencies. Additionally the right professional will possess strong analytical skills, attention to detail, ability to manage a large volume of tasks, be deadline oriented, and have the ability to adapt to a dynamic environment. This individual must be willing to work with constituents with different levels of Marketo knowledge to deliver flawless execution of identified projects.
Understand marketing goals and team priorities to effectively manage incoming project queue, requested deliverables, and tasks
Work with the marketing organization at large to define team processes, hand-off points, document workflows, and set agreed upon service level agreements
Manage project macro workflows and resource collaboration across all marketing teams
Provide a 360 view of projects across all marketing teams eliminating duplication or conflicting projects
Provide transparency (across the groups and to management) into resource allocation, utilization, and work output flowing through marketing systems and tools
Perform issue management related to projects - find cause, provide resolution or plan of action
Manage campaign workflow, cadence, priority, and publish/maintain Marketing Calendar of planned initiatives, projects and deliverables
Develop and analyze metrics to improve efficiency, standardize procedures, enhance the execution of marketing campaigns and provide program effectiveness reporting.
Qualifications
Education and Experience
Bachelor's Degree (B.A.) from four-year College or university; or one to two years related experience and/or training; or equivalent combination of education and experience required.
5 or more years of B2B marketing experience required.
Experience using project management platforms. Experience using Workfront preferred
Ability to simultaneously manage dozens of projects, internal clients, and deadlines.
Outstanding time management, organizational and decision-making skills.
Highly self-motivated and driven by achieving individual and team goals.
Attention to detail.
Excellent written and verbal communication skills required.
Proven ability to manage details on multiple projects simultaneously required.
Ability to multi-task, work independently or in teams on several projects required.
Please reach out to me if you're interested!