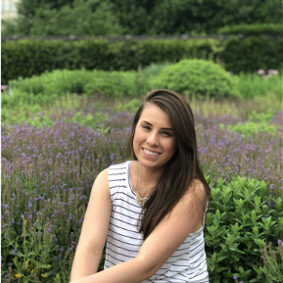 Level 1
Hiring: Sr. Manager, Marketing Automation
Who we are
CareerArc is on a mission to help companies recruit talent better, transition their workforce more effectively, and enhance their employer brand. After all, companies are made up of people: Our momentum is driven by people who are curious, passionate and dedicated to a customer-first culture. Our work is driven by the belief that empowering companies to amplify and protect their employer brand helps promote more engaged work cultures, and more fulfilled job seekers and employees. We are backed by Kinderhook Industries and PeakEquity Partners, and just announced a $30M growth equity round in January 2019. Join us!
What we're looking for
We are looking for an experienced, data-driven marketing automation leader to focus on taking our marketing automation strategy to the next level. You love configuring systems, optimizing campaigns, and dreaming up new initiatives. You'll ensure that nothing gets launched without an A/B test and no lead is left behind. No detail is too small – every marketing touch point is attributable, money and time are spent wisely, and we operate efficiently. You use data and sound judgment to make bold decisions. You are strategic in your thinking with the hands-on experience necessary to make things happen. You love to take charge and are able to seek out resources and collaborate with others to arrive at the right solution.
About you
5+ years B2B marketing automation and email marketing experience, preferably in a SaaS environment
2 or more years of management experience
Expert-level experience implementing, administering, and using Marketo. Marketo Certified Expert (MCE) a plus
Strong understanding of Salesforce and the lead handoff process from marketing to sales
Experience scaling demand generation programs including inbound programs, nurture/outbound programs, user acquisition and adoption programs, and ABM campaigns
Expertise in email best practices, including segmentation, deliverability, copy and design approaches, CAN-SPAM, GDPR compliance, and list health
Strong analytical skills, understanding of A/B testing, and ability to draw conclusions from data and take action accordingly
Working knowledge of basic, email-centric HTML and CSS
Experience implementing and optimizing multitouch attribution models and lead-scoring models preferred
Highly organized and autonomous with the ability to work cross-functionally in a fast-paced environment
Apply here: http://bit.ly/3aMMcCu & feel free to reach out to me @ acalderon@careerarc.com