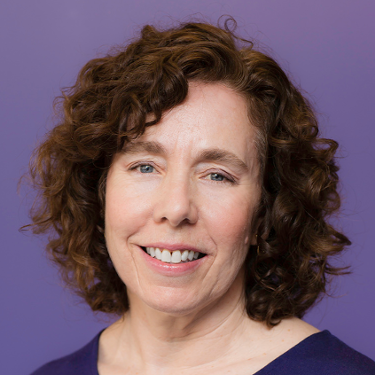 Marketo Employee
Marketo Is Looking For A Manager, Customer Demand Generation
[Denver, CO or San Mateo, CA]
Manager, Customer Demand Generation Programs (Adoption and Cross-sell)
The position is on Marketo's Award-Winning Customer Demand Generation Marketing team reporting to Sr. Director of Marketing. The role will be focused on driving quarterly planning and execution of demand generation programs focused on driving Marketo platform adoption, usage of critical features, as well demand for cross-sell products (Account-Based Marketing, Web Personalization, Advanced Analytics, ToutApp for Sales, etc.).
The ideal candidate for this role is Marketo certified expert, with hands-on experience building and launching campaigns in Marketo, who can develop a strategy and execute on it across multiple channels (email, webinars, events, web site, web personalization, user groups, community, education. etc.) by working independently in Marketo, and by partnering with subject matter experts across other channels. This role is tightly aligned to Sales and their goals for cross-sell and to Customer Success and Adoption. Ability to handle a high volume of programs in a very fast paced, collaborative environment is critical to success. Collaboration with Marketing/Sales Operations, Customer marketing, Customer Success/Adoption, Partner Marketing, Product Marketing, SDR, Sales, Events, Field Marketing, Content, Services, Education, and larger demand generation team is required.
Responsibilities
Understand Marketo customer profiles (key decision makers, executives and users) their needs & challenges across their buying journey and translate those into personalized communications and targeted campaigns for various channels with the goal to educate buyers and accelerate their buying cycle and drive usage and adoption of critical Marketo features and products
Create content story arc for nurture programs – for adoption or cross-sell; build and maintain complex nurture programs, batch and trigger email campaigns;
Influence and drive the development of customer adoption content for use in campaigns or events, including presentations, how-to video tutorials, instructional videos – experience managing external vendors or internal resources a plus
Drive ongoing updates and communications with Sales, Customer Success and Marketing stakeholders via weekly programs updates meetings, email communications, QBRs, etc.
Review other team members' email programs; own database management and segmentation tasks
Build webinar programs, promote them, and moderate virtual tradeshow/webinar sessions with other speakers; webinar speaking experience a plus
Analyze program performance and make recommendations for improvements and optimization of content, mix, frequency, etc. to meet monthly and quarterly goals. Hand-on experience with Marketo and Salesforce reports required
Partner with Events team to develop a holistic event strategy and follow-up; drive all pre-at-post event communications in Marketo;
Partner with Marketing Operations team to improve data quality, close data gaps and build triggers off product usage and behaviors Optimize customer lead routing to ensure appropriate follow-up on campaigns
Required Skills/ Experience
Marketo-certified expert or 3+ years of hands-on experience with Marketo or Eloqua
5+ years of work experience in Saas/high tech, focused on demand generation, email marketing, marketing programs, customer adoption, retention
Excellent written and oral communication skills – you will be writing a lot of emails and create landing pages + present programs to Sales and educate them on how to follow-up
Analytic skills – must be comfortable working with data – create program performance reports in Marketo; derive insights and use them to optimize program performance, budget management, and ROI
Hands-on experience with Salesforce.com: create reports and special views for Sales to prioritize their follow-up
Extreme attention to detail, time management, organization skills – prior experience handling a high volume of demand gen. programs is a must
Self-starter, who can take initiative and work independently and proactively to resolve issues, take ownership for tool and process and also thrive in a highly collaborative environment
Technically savvy – ability and willingness to learn new MarTech tools to test new program ideas
Creativity – come up with new program ideas, offers, content concepts, promotions and integrated campaigns spanning multiple channels
Solid presentation skills – polished, confident and effective presenter, capable of getting the key message across to Sales and Marketing audiences
Highly collaborative team player, must work well with others across various functions and get things done while working from a satellite office
Excellent stakeholder management, planning, project management and prioritization skills
Budget and people management experience as plus
Interested? Apply here​.