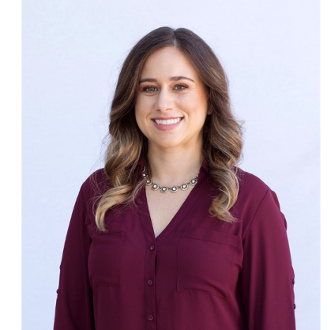 Level 2 - Champion
Digital Marketing Specialist for Fortune 500 Company (Tempe, AZ)
Looking for a digital marketing specialist to join our team in Tempe, AZ!
Implement and maintain drip and nurture campaigns
Work collaboratively with marketing managers from each of the go-to-markets and verticals to develop personalized content with the ultimate goal to increase response rates, engagement and drive measurable pipeline.
Continually evaluate buyer persona based on analytics and research and adjust personalization/automation strategy based on findings.
Collaborate with the Analytics team to provide template reports that can be automatically delivered that show campaign effectiveness against industry standards both at the campaign, product line and aggregate levels.
Provide regular reporting on utilization, campaign effectiveness, response rates and related marketing ROI metrics.
Own and execute entire large-impact projects as assigned
Effectively communicate concepts with authority and conviction

What you bring to Insight:
Minimum 3 to 5 years of hands-on marketing experience
Experience with Marketo or other marketing automation platform, specifically emails, forms, landing pages, campaigns, lead scoring, progressive profiling, distribution lists, contact groups, and reporting
Knowledge of best practices for email HTML coding
Understanding of UX and Conversion Centered Design Principles
Understanding of web development principles and web technologies, including HTML, CSS, and JavaScript
Experience with Photoshop, Dreamweaver, HTML or other creative software
Excellent time-management, organization and project management skills, with attention to detail from inception through execution
Strong analytical and problem solving skills
Excellent teamwork and communication skills
Strong software aptitude and fast learner
A team player who works well independently
Strong writing, communication and collaboration skills
Ability to think creatively about marketing testing techniques and options
Strong strategic thinking, creative problem solving and analytical skills
Bachelor's Degree in Marketing, Communications, Business or related field or equivalent experience
The position described above provides a summary of some the job duties required and what it would be like to work at Insight. For a comprehensive list of physical demands and work environment for this position, click here.
Global technology provider of IT hardware, software and service solutions
Fortune 500 company founded in 1988
5,400 teammates worldwide, operating in 22 countries
One of The Valley's 2016 Healthiest Employers (Phoenix Business Journal)
2016 HP US Personal Systems Reseller of the Year, 2016 Microsoft Federal Channel Partner of the Year, 2016 Cisco Gold Certification in North America, Microsoft's No. 1 Global Licensing Solution Provider