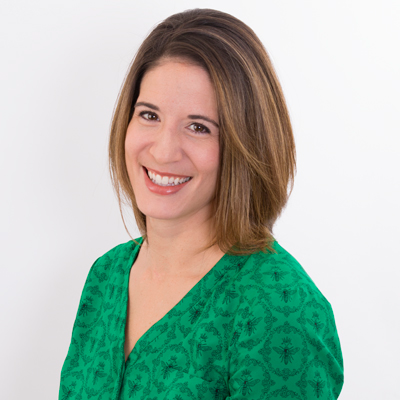 Level 5 - Champion
Demand Gen Manager > Chicago
About the position:
We are looking for a marketing program manager who is proven, collaborative, and driven to win in the market. We are looking for a talented strategic thinker to develop demand programs and drive pipeline for the US business. This role is for a professional that can build integrated programs collaboratively with the global team. We are a mid-phase startup and still proving out what delivers for us. Deep expertise in a broad range of marketing tactics is a must. If you've built high yield, engaging and integrated demand programs that your sales team raves about we should talk.
Responsibilities:
• Build macro and micro segmentation strategies to deliver more targeted and relevant messaging to improve engagement and ultimately conversion of prospects
• Partner closely with product marketing and field marketing teams to ensure proper messaging, timing and execution of one-off and always on marketing programs across email, web personalization, advertising, content syndication.
• Responsible for growing our distribution footprint beyond owned channels like blog, email, and social through testing and experimentation
• Use the latest in account-based marketing technology to build multi-channel campaigns targeting enterprise organizations.
• Use marketing automation tools and related technology integrations to increase demand
• Measure, analyze, and report campaign performance and deliver weekly campaign performance briefs to marketing and sales leadership
More About You
• 5 years of experience in B2B demand generation.
• Experience implementing enterprise-level programs
• Comprehensive understanding of lead generation best practices and industry trends.
• Exceptional program management and communication skills and have shown success working across sales, marketing and technology teams.
• Highly analytical and metrics driven. You live for the data
• Willing to roll up your sleeves and do the dirty work to get the job done
• Develop a deep understanding of our product, our target audience and their buyer's journey
• Combine analytical thinking with storytelling to identify and engage the right leads, rather than simply flooding the top of the funnel.
• Execute cross-channel promotion plan for our target audience (email, multiple digital channels, off-net advertising, etc.)
• Partner with our digital team to run marketing campaigns through our systems (e.g. Marketo and Salesforce), and subsequently measure campaign effectiveness
• Proactively engage with the direct and indirect sales teams to coordinate, communicate, and optimize the impact of your marketing activities
• Test and measure everything – subject lines, messaging, offers.
• Be a key member of the Demand Gen team and build relationships across the company to identify opportunities for leverage from other team members
• Note: you will "own" all of the components of the strategy, and actively partner with marcom, digital and events to ensure that your strategy comes to life across all touchpoints. Basic Qualifications
• BA/BS degree in marketing or related field
• 5+ years of marketing experience
• 2+ years Acquisition, Demand Gen and/or Campaign/Content marketing experience
Preferred Qualifications
• Passionate about developing full funnel marketing campaigns that are executed cross-channel, with a focus on digital and content marketing.
• Creative idea generation to inform copywriting, campaign creative, and identify new ways to reach target audiences.
• Acts like an owner; has a general "get stuff done" mentality.
• Detail-oriented and comfortable taking an analytical/quantitative approach to decision-making.
• Artful with words – we are packaging content into compelling stories, after all.
• Ability to influence partners in a fast-moving yet cross-functional organization, aka "a people person".
For addtional information please contact Richard at richard@hirewell.com