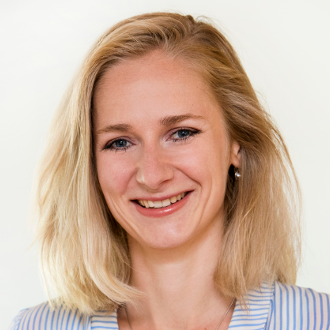 Level 3
Field Marketing Manager The Netherlands / BeLux
https://www.linkedin.com/jobs/view/207532865?trk=jobs_biz_prem_srch
Are you up for a challenge? Are you the experienced Field Marketing Manager for The Netherlands & BeLux who can communicate with 450 customers, create more demand generation and build on our product awareness?
Then you should join our Global Marketing Team, which consists of a Central Marketing team based at our headquarters in the Netherlands and local Marketing teams in The Netherlands/Belgium, Central Europe, France, UK, Asia and North America. In this role you report directly to Director Marketing Operations and Field Marketing Europe. To ensure proper execution of all global programs according to local market needs you work closely with Product Marketing (consisting of 2 people), and Central Marketing (consisting of 5 people)
Being the new Field Marketing Manager for The Netherlands, Belgium and Luxemburg at Planon you are responsible for executing the preset global Marketing plan and successfully plan and execute additional local Marketing activities according to the Go to Market Strategy. Around 80% of your time is reserved for clients from The Netherlands. The remaining 20% is for Belgium and Luxemburg, including two days a month onsite in our office in Mechelen (Belgium). On top of that you'll be attending cool marketing events like: 600 minutes Facility Management, Facility for Future and our annual customer day.
Key responsibilities
The Field Marketing Manager BeNeLux has three main focus areas:
You support the customer communications to improve customer satisfaction and retention in the assigned Business Units. Together with the Dutch and Belgian Account Management teams you will be developing customer focus campaigns that are aligned with up- and cross sell targets. You are in the lead for local on-and offline customer events like customer webinars, user conferences and round tables. Every month you develop content for customer newsletters for the assigned markets. In collaboration with Product Marketing you support the creation of local customer case studies: (http://planonsoftware.com/nl/downloads/case-studies).
Thanks to the co-creation (with key stakeholders like Sales, Product Marketing and Central Marketing) of local demand generation campaigns the needed pipeline growth will be realized. You are a dedicated and responsible Marketing Manager and you own both the coordination and the execution of these campaigns. The proper execution of on- and offline global Marketing programs according to local market needs is expected. Example of activities are direct mailing pieces, content syndication and on- and offline events such as webinars, trade shows and seminars.
You are in the lead of all translation and localization of Marketing campaigns / messaging for the assigned markets, such as website content, collateral management and e-mail campaigns. Proof reading texts will be a part of this role.
With the use of Salesforce.com (CRM) and Marketo (Marketing Automation) you measure, analyze and improve our Marketing ROI. You share the results with the local Sales regularly and you use KPI's to implement improvements. The quality of all Marketing data related to the assigned markets is your responsibility: the data has to be accurate, complete and relevant.
For the assigned markets you drive awareness of the Planon brand, messaging and positioning. You develop local content for white papers, blog posts and press releases. Engaging and maintaining the relationships with relevant associations and organizations to create valuable partnerships that support Planon's goals.
General responsibilities:
Based on the annual Go to Market Strategy, you'll write the local Marketing plan; including budget and campaign calendar. A deeper understanding of Planon's key markets, the customers, propositions, products and competitors will contribute to your performance. Together with Product Marketing, Online Marketing, Central Marketing and local Field Marketing Managers you develop the best practices and turn-key strategies.
What do we ask of you
Bachelor's or University degree in Marketing or Business
+5 years of B2B Marketing experience within a corporate environment, IT software background preferred
Experience with a broad set of Marketing disciplines including but not limited to: demand generation Marketing, event management, customer communications, online Marketing, social media, public relations and collateral
Previous experience in running Marketing campaigns using Marketing Automation tooling and SalesForce CRM is desirable
Experience in working in a decentralized Marketing organization is a preference
Experience of working with front line B2B Sales; preferably previous exposure to Solution Selling and/or Account Based Marketing
Strong oral and written English skills are required
An entrepreneurial and upbeat attitude, proactive, able to work with initiative and independently to support a rapidly growing organization
Creative thinking, critical analysis and problem-solving skills, along with innovative Marketing expertise are essential
Strong communication and interpersonal skills to develop relationships quickly. Need to be able to leverage these relationships to sell strategy ideas and complete projects quickly.
This is a full time position, based in our Nijmegen office. Applications must be done in English.

What does Planon offer you
The Planon Performance Management Program, containing your personal development plan, training at the Planon Academy, annual goals and support and guidance in your personal development;
A challenging position at one of the global market leaders in Facility Management and Real Estate Software (Integrated Workplace Management Systems) with a clear ambition to be the undisputed leader in this market;
An inspiring international environment.
Benefits
Planon offers you an attractive and competitive salary and benefits package, providing a good balance between business and leisure.
Amongst our secondary benefits we offer flexible working hours, development and training possibilities. This is a full time position with a Nijmegen based office.
Please visit LinkedIn to respond: https://www.linkedin.com/jobs/view/207532865?trk=jobs_biz_prem_srch