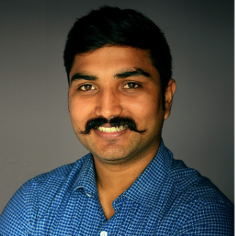 Level 7
Do you know how to use segmentation for anonymous leads?
What Is Segmentation?

Segmentation categorizes your audience into different subgroups based on a defined criterion that you establish in a Smart List. Once you create those subgroups, those are called segments. The best way to think about it is that a segmentation is a permanent smart list with the segments being the different targeted audience you define.
Segmentation plays a big role when you are building the content on multiple languages or seperate content for seperate business or based on any other criteria depending on your business uses.
You might have already used the segmentation for known lead (already member of your marketo database) and if not then you must give it a try by following below process:
Create segmentation in your database
Add segments and define the criteria
Approve the segmentation (It might take some time depending on your database size)
Once it's approved you can use this segmentation in your Email/ Landing page/ Snippets

to make the editable section dynamic.

But the real question is how to use segmentation for Anonymous Leads?
So there is only one case where your targeting audience will be anonymous leads and that is, when you will doing lead generation campaigns. So now you need to create dynamic content for anonymous leads and in this case you will be using landing page (with or without snippet). So basically when you will be setting up your campaigns in the facebook/Google Adwords or any other channel, you will be setting up seperate campaigns for each country or region. Which means, your targeting audience is already set on the basis of country or region or any other criteria.
I will explain the further process though an example of one business case.
For example: we have 6 college campus and I want to build one landing page with dynamic content for all six campus. I don't want to create multiple assets. I used below process to achieve this:
Step 1:
I have created a segmentation in marketo database with name such as "SAE-Southern-Campuses-(All)"

Then I have created seperate segments for all 6 campuses and added the criteria to filter the data

And then I approved the segmentation (Note: You can only use an approved segmentation to create dynamic content, if it's not approved then it will not be visible in the dropdown)
Step 2:
Create a landing page in marketo and follow the step by step process as suggested in the image
In step 1 > Click on setting and then segment by > then select your segmentation from the dropdown or type your segmentation name > then click on SAVE button
Once you have added the segmentation then update the content for each segment (as shown in step 3, there are 7 segments including the default one where you have to put the generic content)

Note: Generic content or default content will be displayed to the audience who is not falling into any of 6 segments



Once content is updated approve the landing page and copy the URL
Now here is the catch. You have to create the query string url by using following method:
Landing page URL + ? + Segmentation Name = Segment Name
Look into the above image. I have created query string URL with Segmentation Name and used segment name as value and it's perfectly working. As you might see, I have used Adelaide in the query string, landing page content is showing the content for Adelaide only. If I use Brisbane then, it would show up different content.
NOTE: Although we have created the segmentation and used it to create dynamic content section in our landing page but when we created the query string URL, we sidestepped the rules or criteria of segments and it is working on the basis of query string. But still you would need at least segmentation name and segment name accurately as you have defined in the URLs.

This method might save us from creating so many duplicate assets and we can utilize the same time to improve some other processes.
I hope this article will help you. Just in case, you come across any mistake or have any recommendation, it would really be helpful to make it more better.
Getting regular feedbacks can be very useful.
Cheers,
Sant Singh Rathaur
LinkedIn: https://www.linkedin.com/in/sant-singh-rathaur/