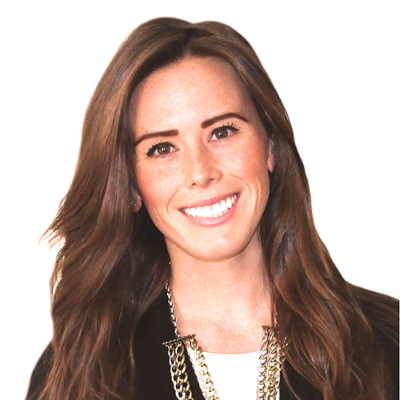 Level 1
B2B Marketing Automation Specialist
The Updater marketing team is like a lean, mean football team. We have the talented players, the sound strategy, and even a few guaranteed touchdown plays. But, our marketing automation efforts have a lot of moving parts, and the time has come to need our first player fully-dedicated to it. So, we're seeking a knowledgeable marketing automation wiz to drive the development and implementation of our various automation programs.
Updater is one of the fastest growing tech companies in Silicon Alley and our goal is to streamline the moving process for all 17 million households who move each year in America. We sell to relocation professionals including real estate brokerages, property management companies, mortgage companies, moving companies, and more.
As our Marketing Automation Specialist, you'll be responsible for ensuring development, growth and success of campaigns core to Updater's B2B sales growth and engagement initiatives for our support teams. You should have an expert understanding of a prospect's life cycle and be able to manage campaigns that ultimately drive new business acquisition. From initial planning to development, and rollout to measurement, you'll drive it all. We expect you to be comfortable mapping content to the journey, iterating on our buyer personas, managing the performance and effectiveness of programs, altering HTML source code, leveraging real-time personalization technology, managing our database, and setting our sales team up for success.
Responsibilities:
Create and manage all phases of our automation platform from start to finish, including planning, design, testing, deployment, evaluation and reporting.
Execute inbound marketing, demand generation, lead management efforts, and other digital programs to drive lead conversion and purchase.
Segment lists and score based on demographics and behavioral engagement to support marketing goals.
Manage the implementation of our:

Forms
Landing pages
Microsites
Real-time personalization
Database management efforts, including

data cleansing
list decay
unsubscribes
event capture
imports
opt-in regulations.

Conduct various tests and maintain dashboards to continuously optimize the performance of our programs and measure the impact of our strategies.
Proactively offer new ideas, solutions, best practices, and creative/UX knowledge.
Requirements:
BA/BS degree or equivalent
3-5 years of tech-driven, B2B campaign design and integrated marketing
Experience using Marketo and Salesforce; Intercom.io knowledge is an added bonus
Comfortable with HTML and CSS, able to troubleshoot minor coding issues (skills beyond WYSIWYG needed)
Experience working with Google Analytics
Self-starter with the willingness to operate at both highly strategic and extremely tactical levels
Comprehensive understanding of email and demand generation marketing best practices, as well as all aspects of a marketing program from message content and design to deliverability, list management and scoring
Continuous curiosity for trying new things, technology, and consumer behavior
A month at Updater might include:
People wearing crazy hats in meetings
Rotating office DJ
Cross-functional collaboration
Group outings and participation in NYC Meetup events
Fun company outings, like our Epic 80's Ski Weekend
Bad jokes & misguided humor
Late nights
Tall Boy Fridays
Catered team lunches & happy hours
Compensation & Benefits:
We're looking for top-tier talent and offer compensation packages that include competitive base salary & stock options. Our comprehensive benefits programs include health care, dental, transportation subsidies, and Unlimited Paid Time Off (PTO).
About Updater:
Updater makes moving easier for the 17 million households that relocate every year in the US. With Updater, users seamlessly transfer utilities, update accounts and records, forward mail, and much more. Hundreds of the most prominent real estate companies in the US (from real estate brokerages to multifamily and relocation companies) rely on Updater's real estate products to save clients hours with a branded and personalized Updater moving experience.
Headquartered in New York City, Updater has raised over $50 million from leading investors, including SoftBank Capital, IA Ventures, Commerce Ventures, Second Century Ventures (the strategic investment arm of the National Association of Realtors®), and more. For more information, please visit www.updater.com.