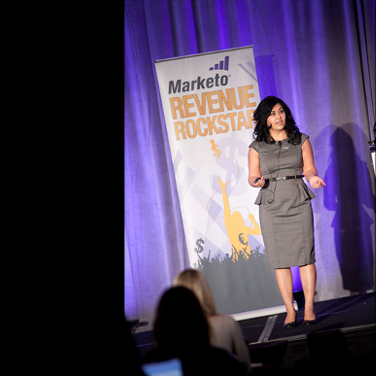 Level 2
Marketo/Salesforce Operations Analyst - Onsite with a Super Fancy Client
Job description
In this job you will partner with our clients to make them successful in their Marketing Automation efforts. We are looking for up to 4 specialists to work with our amazing clients as gatekeepers of operations and automation in their global deployment of Marketo and Salesforce. To be successful in this job, you will love helping and enabling others. You will love learning, and love working in a very fast paced environment with constant change.
You will be responsible for:
Digital Marketing Efficiency and Optimization
Managing inbound traffic through a ticketing system
Supporting Marketo Programs soup to nuts
Implementing New Processes and Procedures to Support your Marketing Stakeholders.
Keeping up with new features and functionality
Documentation
Onboarding new employees
Partnering with the Client to become an extension of their team to become an invaluable resource to them
Supporting Senior Product Marketing Managers
TROUBLESHOOTING
Building UTM Tracking using SFDC
Finalizing Smart Lists
Helping to keep the database clean
Pulling data and reports for stakeholders
Setting Up SFDC Campaigns
Being super helpful and smart. Enjoy helping others launch their Marketing Automation Initiatives.
You must have the technical aptitude and business acumen to support 1:1 marketing programs to move leads through a "buyers journey". You must be comfortable analyzing the key causes of data integrity issues (accuracy, duplication and completeness), drive processes/systems that solve these issues and communicate them with confidence to the internal team. You must be comfortable manning the front lines for your client to ensure Senior Marketer's initiatives are supported.
In return, you get an awesome opportunity to work with amazing clients (some of the fanciest in the Valley) and awesome people who love to have fun while getting stuff done! We are growing fast, which means you grow with us! We also typically have large scale ongoing engaements so you have the opportunity to really understand the client's business first hand.
Responsibilities:
• Work closely with stakeholders on marketing teams to drive campaign execution and operations
• Own end-to-end management of marketing campaign operations (In some cases Globally)
• Design/localise, automate and optimise regional demand generation campaigns through Marketo
• Data management (incl. segmentation analysis, list management and lead processes in the Salesforce
CRM)
• Build, manage and maintain reports/dashboards within Salesforce CRM
• Automate and improve data integrity operations (where possible)
• Essentially Strategically Partner with our clients on their Digital Marketing Automation efforts
@marvelmarketers