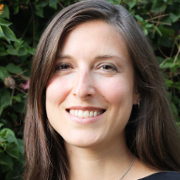 Level 5 - Champion
Marketing Systems Analyst - Chicago
Hi, this role was shared with me (it is not at my organization), and I'm posting it as a courtesy. Please contact Allison Smith from FRG Technology Consulting at a.smith4@frgconsulting.com if you're interested.
Higher Ed organization in downtown Chicago (the Loop) is seeking a Marketing Systems Analyst.
Design and administer marketing technology stack, including marketing automation platform, CRM, Marketo and other related engagement technology. Aid in development and maintenance of marketing-related database systems. Review existing software systems for adherence to requirements and standards. Serve as departmental consultant to external contractors and consultants on software projects.
Primary Duties and Responsibilities:
Consult on the design, specification, and implementation of systems related to organizations recruiting and other logistical needs.
Serve as advisor on software system's needs, in-house programming projects, project feasibility, resource requirements and implementation. Determine the most efficient and appropriate use of internal or external software development resources.
Consult with stakeholders to determine user requirements and specifications, and advise on cost-efficient implementation, long-term maintenance and support strategies, and metrics for assessing future benefit of marketing systems.
Serve as liaison to external software consultants and contractors when appropriate, and help to define and refine software specifications between vendors and internal departments.
Qualifications
Bachelor degree or higher in relevant field
3+ years of experience administering and integrating enterprise applications
3+ years of experience with complex marketing projects, higher ed preferably,, including email, SMS, direct mail, etc.
Experience with Salesforce and Salesforce integration with external systems
Experience managing multiple projects simultaneously
Demonstrable experience with database-based systems and environments (MySQL, XML, JSON, SQL, and JavaScript)
Experience with APIs
Understanding of relational database design, implementation and administration of databases
Perks
Competitive base salary
Fantastic benefits – medical, dental ,vision, 401K
Great company culture and creative environment
Continuous education opportunities