Thursday, August 17, 2017 at Alert Logic
Starts at 9:30 AM · Ends at 11:00 AM, PST (America/Los_Angeles)
Hi All!
Join us August 17th from 11:30am- 1:00pm CT for our next Houston User Group meeting where we'll discuss testing. We have a cap on this meeting, so please make sure to RSVP to save your spot. More details below.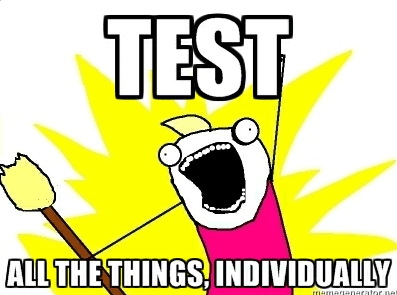 Meeting Details
Agenda
11:30am-12:00pm Lunch & Networking
12:00pm-12:20pm Presentation on Testing in Marketo
12:20pm-12:30pm Round Table
12:50pm-1:00pm Planning for Next Meeting
Location
Alert Logic
1776 Yorktown Street #700, Houston, TX 77056
***Check In on 1st Floor Lobby
Time
11:30am-1:00pm CT
Parking
Part in visitor parking spaces on 1st level of parking garage.
1776 Yorktown Street #700 Houston United States